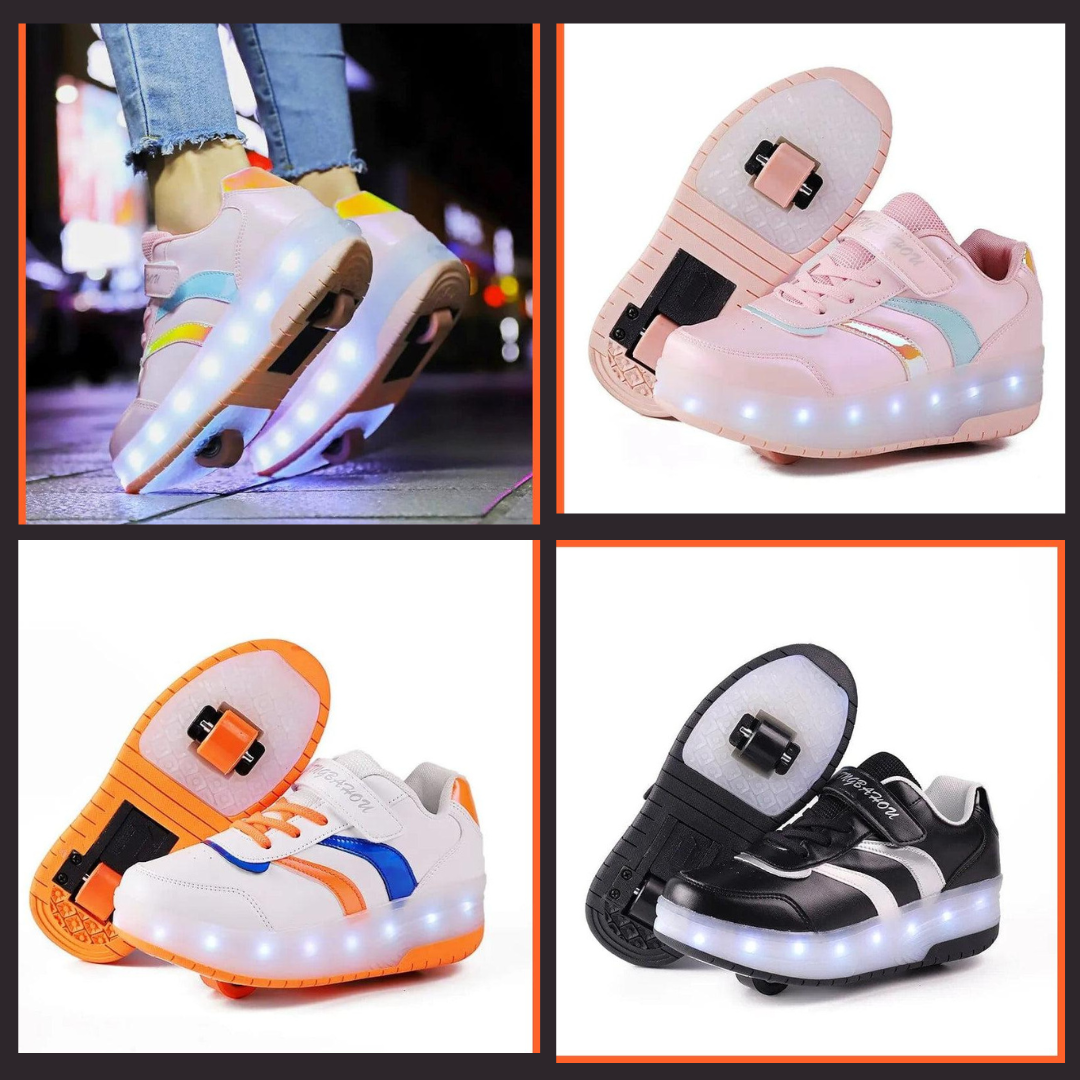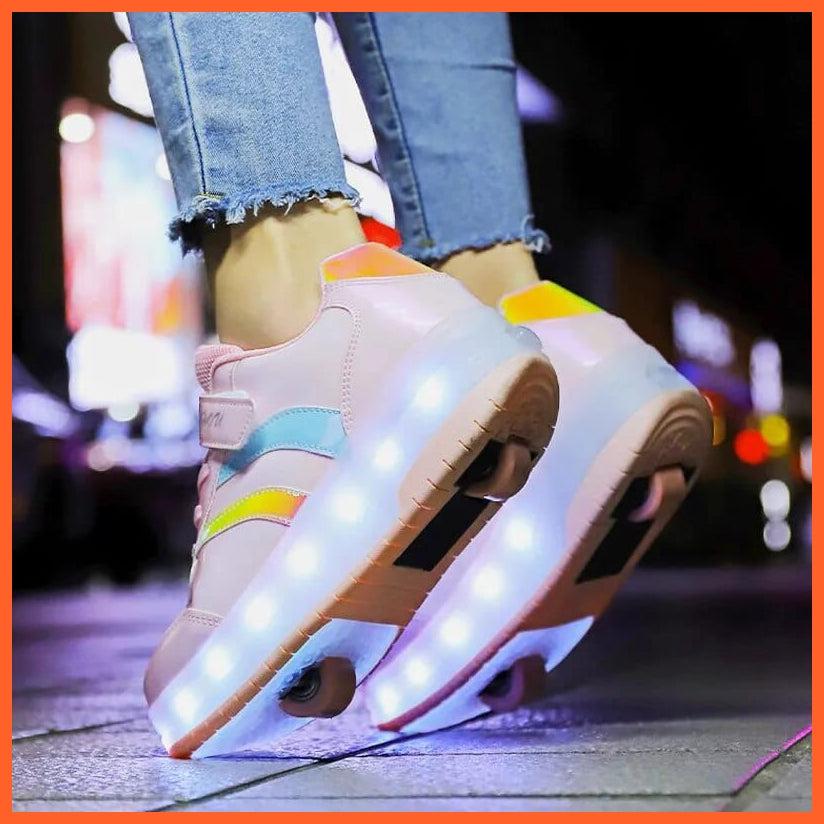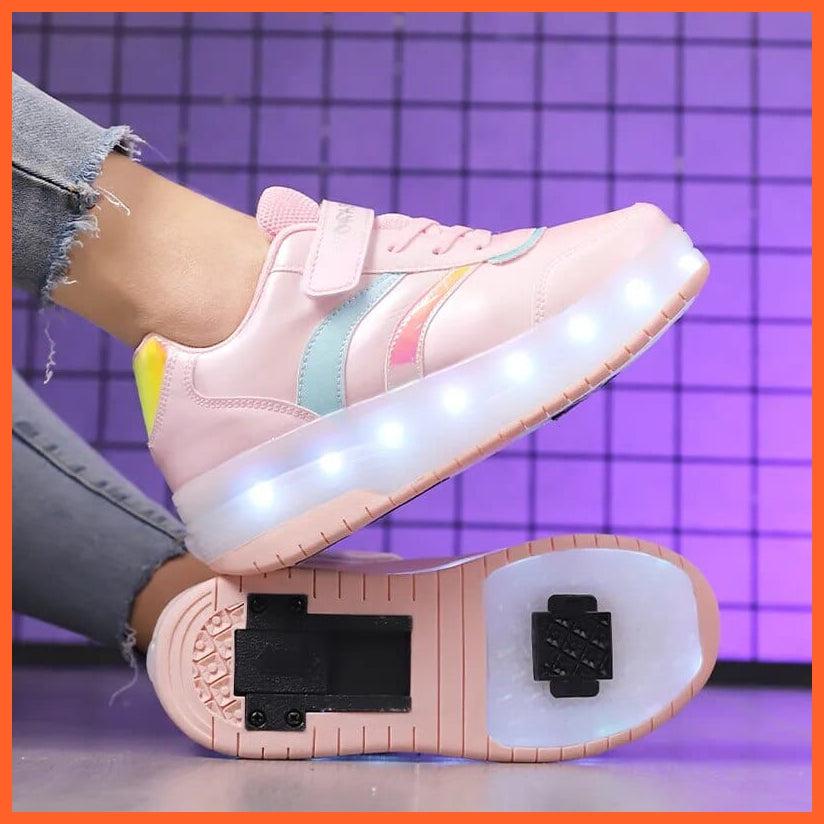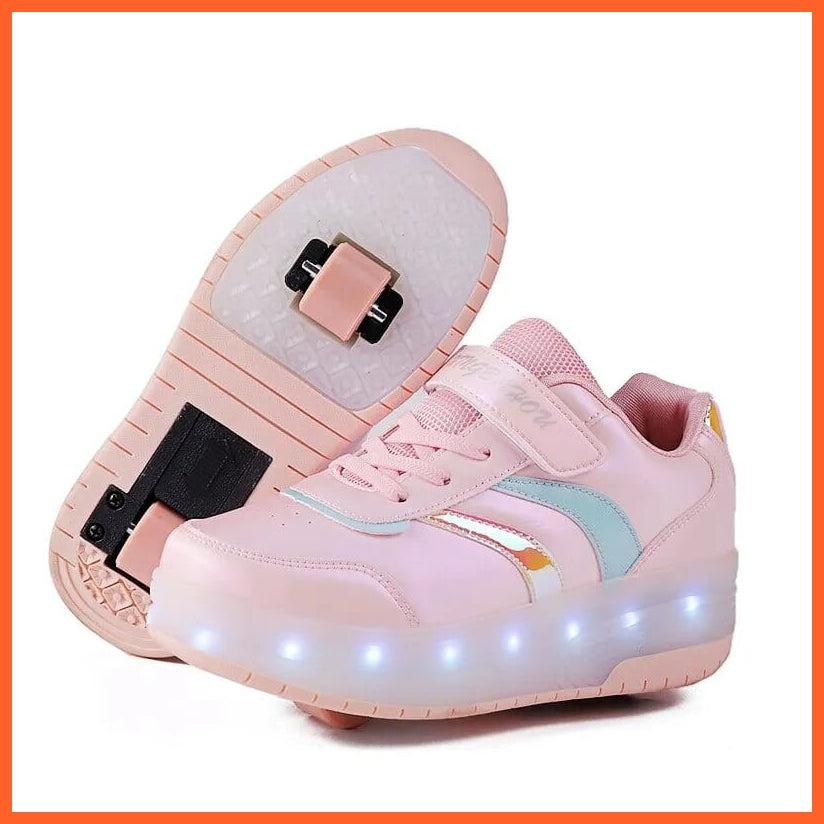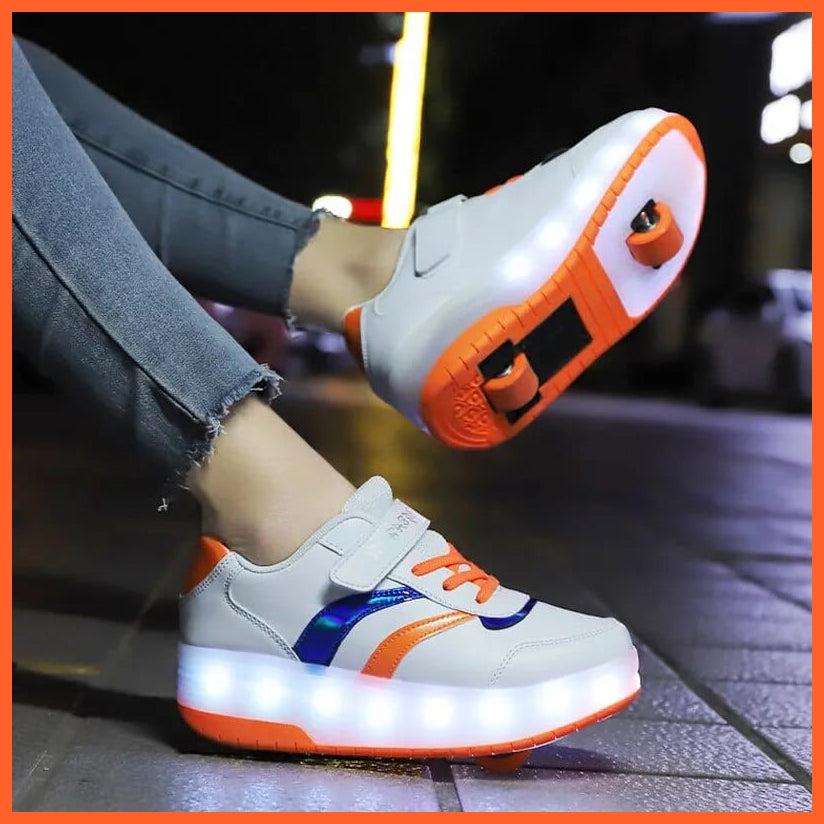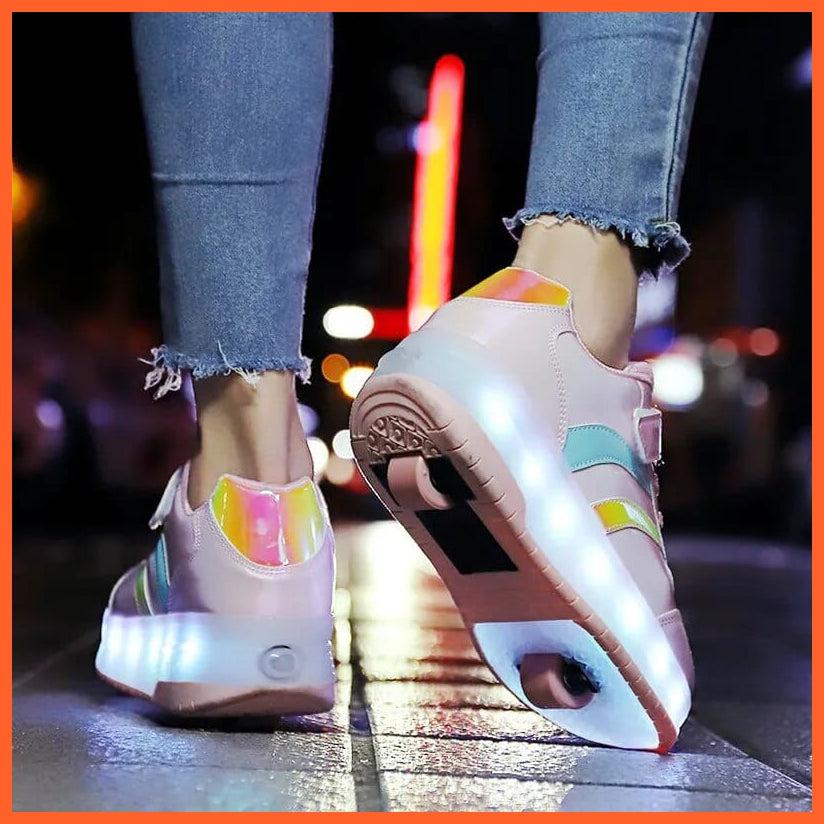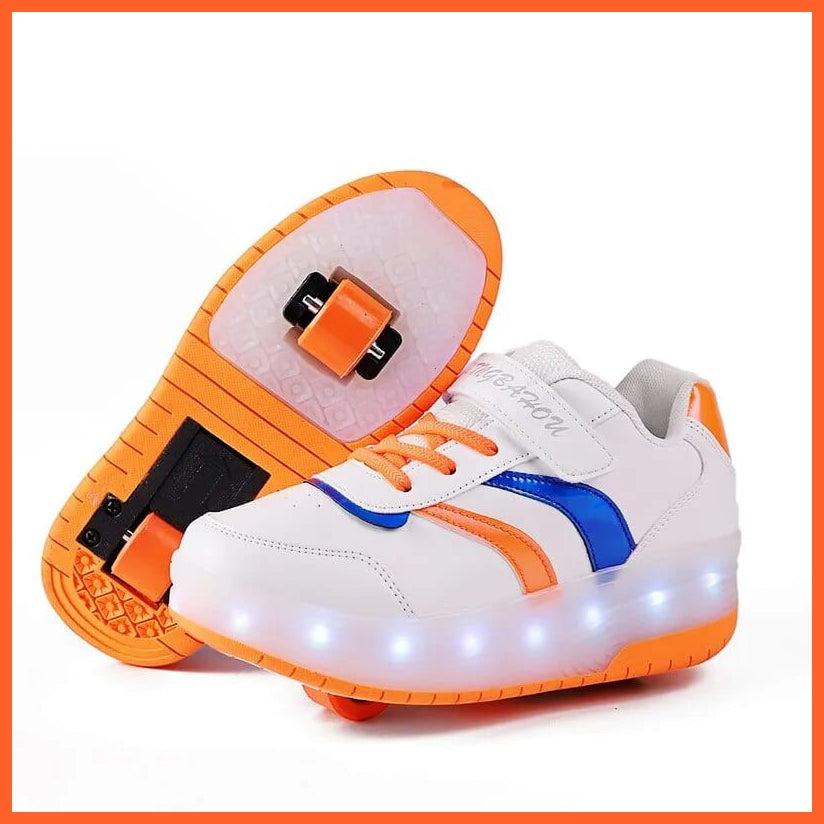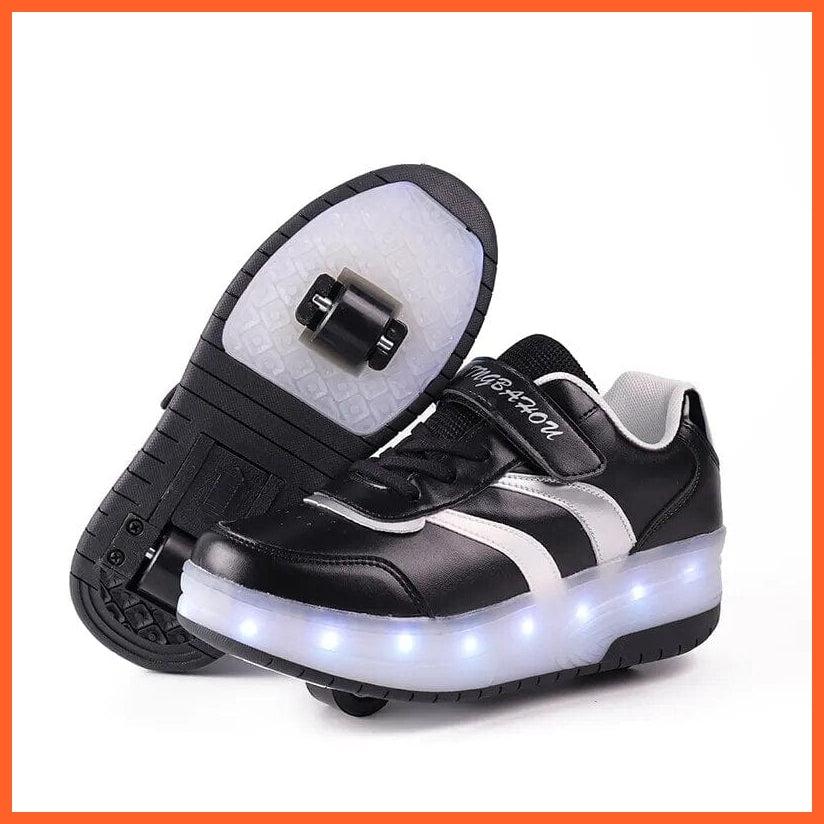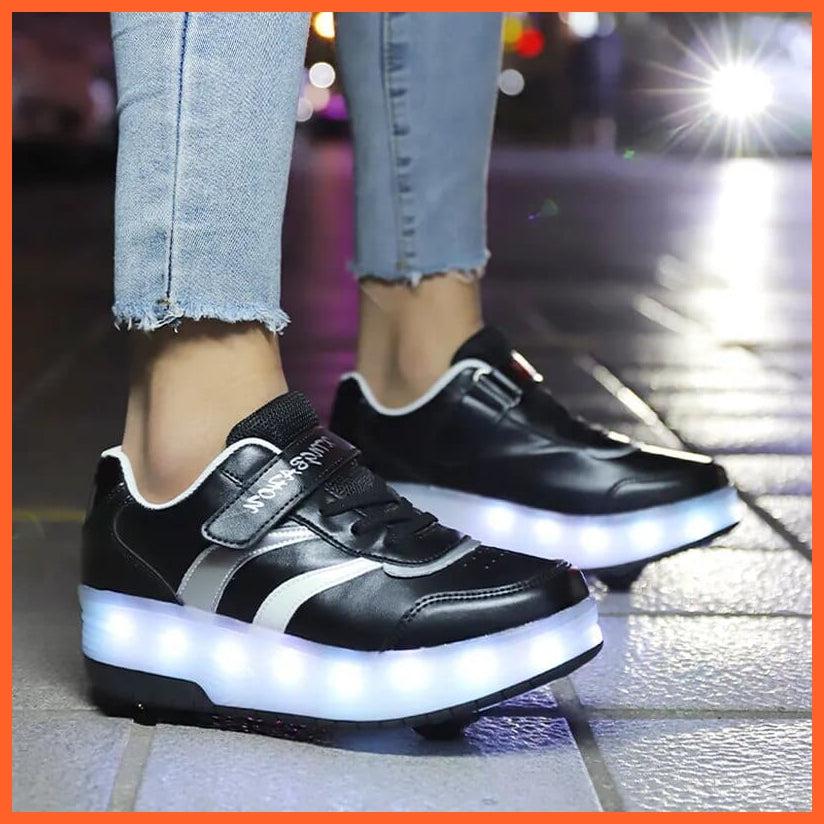 Black White Pink Led Roller Shoes Black | Kids Led Light Roller Heel Wheel Shoes | Usb Rechargeable Shoes For Girls & Boys
$92.00
Out of stock
Shoes that put a big smile on your little one. They add a little fun in walking with the wheels on the heels.
-      Easy comfort wear
-      Remove 1 or both wheels
-      Great for shopping centres or smooth surfaces
-      Simple USB charging (hidden in flap)
-      Breathable upper layer
-      Cushioned insole, sculpted shock absorbing midsole
-      Waterproof lights
-      7 different lights and modes
Best way to select size is measure foot heel to toe and select in CM and go one size up. To make things simple all our shoes have heel to toe CM size and EU sizes mentioned.
These light up LED shoes make a great gift for your little boy or girl. LED Shoes are a great gift the whole year round – Christmas or birthdays.
Shoes do not coming box! Come in protective bag + USB charger. Instructions on how to use the shoes are provided.
** USE Instruction: - Switch Button is hidden inside the pull strap on back of the heel. Press red button to turn on the light and change the lighting modes. Press the same button and hold for 3 seconds to turn off the light.

Charging Instruction: -Please charge the shoes 1-3 hours when you receive them. -Power durable time: 5-7 hours(different shining modes consume power differently) -Make sure the USB cable head is in the correct direction when charging, so as not to damage the charging port.
Outsole Material: Rubber
Lining Material: Cotton Fabric
Insole Material: Rubber
Rechargeable battery
Australia, New Zealand, USA & Canda, Europe. 
We offer free standard shipping on all orders over $100AUD otherwise its $9.95 AUD
All orders are dispatched from our Hong Kong warehouse via Aircargo and take between 7-14 days for shipping. 
Express shipping is available on request. 
Other countries
Above rates apply but add another 5-10 days for shipping times
Please allow 1-3 days(business days) for processing. For more information visit our Shipping page.
Easy Size Conversion Chart
Easily Convert the EU to your local size with charts below
A quick line about who we are
We are a privately-owned eComm business in Australia and currently have several eCommerce websites and several fulfillment centres. We are very passionate about what we do and customer service is of topmost priority for us.
Returns and Warranty
Its a seamlessly easy process to exchange or return your goods. If you get your goods and you not completely happy with your goods or goods are damaged we will offer an exchange or return to you.

We provide you with our nearest warehouse address and once goods are received back we offer a 100% refund to our clients or free exchange if there was something wrong with the shoes or size, otherwise just a small $9.95 re-stocking fee is charged.

All our goods come with a parts warranty for 1 year. If you face any difficulty during the first year of receiving your goods please contact us on info@ledlegs.com for any assistance.
Import and Customs Cost
Most of the countries do not have import and customs cost but if yours does those cost are payable by the buyer.
Why Choose Us
WHATS DIFFERENT AND SPECIAL?
What you see is what you get with us. We offer the best LED shoes and what you see in our image is exactly what the product looks like.
If you have selected your shoes properly you will love the fit. All our shoes fit perfectly always.
Almost all our LED shoes come with easy USB charging which allows them to go on and on and on.
Occasionally parts can stop working. We offer replacement parts at very low cost which is a great option in case something goes wrong.
Popular Shoes
Top Sellers
BEST SELLERS THIS MONTH
FAVOURITES
TOP SELLERS